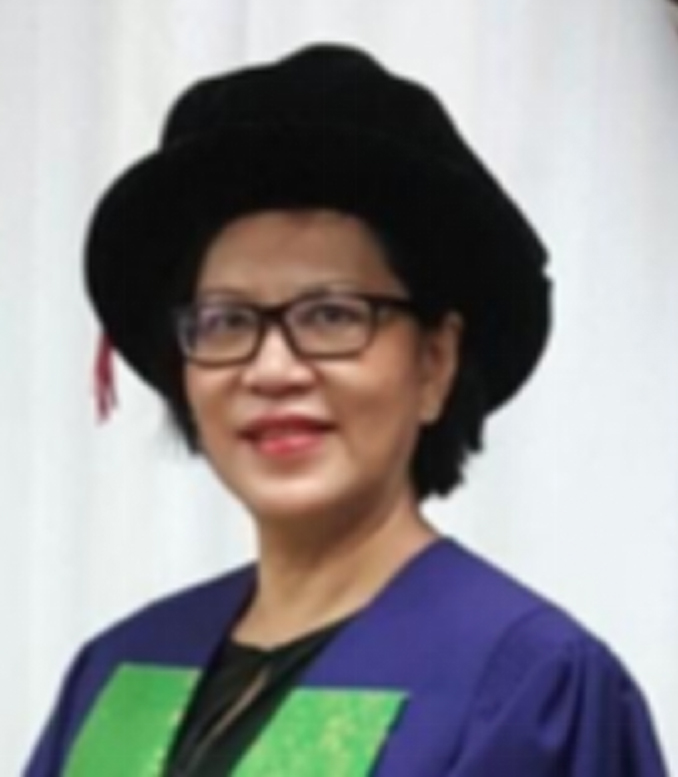 Professor Emeritus Dato Dr Yip Cheng Har was born in Kampar, Perak, the second daughter of a school teacher father and homemaker mother. She was the first person in her family to become a doctor, after graduating with the MBBS degree in 1981 from the University of Malaya. After completing her housemanship in the University Hospital Kuala Lumpur (now known as University Malaya Medical Centre), Dr Yip began her surgical training in June 1982. Demonstrating hard work and passion, she was chosen by her Head of Surgery to be trained when there were only a handful of women surgeons in Malaysia. She was the first general surgeon trained in UMMC, and obtained the FRCS Glasgow in May 1985 when she was 28 years old. She became the first woman lecturer in the Department of Surgery, UMMC on 6th May 1986. She handled Pediatric and General Surgery during the period.
A sabbatical in breast surgery in the UK opened her eyes to the potential of the field as a subspecialty with huge scope for research.  She was promoted to Associate Professor in 1993 and full Professor in 2000. She was the first woman to be Head of Surgery in 2000-2003 and resumed the post in 2004-2007 after another sabbatical. As Head of Surgery, she oversaw the expansion of other surgical specialties such as Neurosurgery and Plastic Surgery, as well as General Surgery subspecialties such as colorectal and vascular surgery. It was also during this period that the first National Conjoint Board for General Surgery Postgraduate Examinations were held in 2007 with Universiti Kebangsaan Malaysia and Universiti Sains Malaysia.
As the head of the Breast Surgery Unit, she initiated a number of collaborations, such as with NUS (Singapore) in clinical epidemiology 2009 with Associate Prof Dr Nirmala Bhoo Pathy, and with Cancer Research Malaysia isince 2003 with Professor Datin Paduka Dr Teo Soo-Hwang.
Prof Yip retired from the University of Malaya in Sep 2012 and was conferred Professor Emeritus by the University of Malaya in Oct 2016.
Prof Yip has over 225 publications in peer reviewed journals mainly on breast cancer in the Asian setting with an H index of 36 with multiple grants included High Impact Research Grant. She was a past-president of the Association of University Surgeons of Asia (2003-2005) and was the first woman surgeon to be President of the College of Surgeons of Malaysia (2010-2013). She was the President of Breast Surgery International (2015-2017). She is currently the President-Elect of International Surgical Society (2019 – 2021).
Although a clinician, Dr Yip is very involved in cancer control and prevention, and was a past President of the Asia Pacific Organization for Cancer Prevention. (2010- 2012) She has been appointed an expert in cancer control by the World Health Organisation and the International Atomic Energy Agency (IAEA), and has been on expert panels in international organizations such as the International Cancer Control Conference, and the Breast Health Global Initiative.
In 2009, Dr Yip was awarded the UICC Reach to Recovery International Health Professional Award for her work in breast cancer, and in that year, was also awarded the Malaysian Greatest Women of Our Time Award. In May 2012, she was awarded the DPMP , which carries the title of Dato' from the Sultan of Perak, which is her home state in Malaysia.
She was the first Malaysian to be awarded an honorary fellowship from the American College of Surgeons in Oct 2013 and from the American Surgical Association in April 2017. She is currently an associate editor with World Journal of Surgery, academic editor of International Journal of Surgical Oncology, and on the international editorial board of JAMA Surgery. She is currently a member of the executive committee of Breast Cancer Welfare Association in charge of research and development. She is currently a consultant breast surgeon in Ramsay Sime Darby Health Care in Malaysia, and is the lead clinician for the breast cancer research programme in Cancer Research Malaysia.