SURGICAL RESEARCH Laboratory
DEPARTMENT OF SURGERY
FACULTY OF MEDICINE
University of Malaya
The Surgical Research Laboratory serves as an interface between clinical surgery and basic research, bridging the gap from bench to bedside. It provides research facilities for  molecular biology, cell culture, histological staining and sample storage. The Surgical Research Laboratory has 3 full-time staff members dedicated to training, maintaining the equipment, and providing services. We are committed to our role in driving and supporting clinical and molecular research under the Department of Surgery.  
Current Research Projects

Former Research Projects

Research Facilities
Molecular Profiling and Pathway Analysis of Clinically Aggressive Renal Cell Carcinoma (RCC)
Determination of the genes and pathways involved in the aggressive behaviour of high-grade and sarcomatoid RCC compared to low-grade RCC. It is also to investigate the protein expression of related genes that lead to poor prognosis of patients with RCC.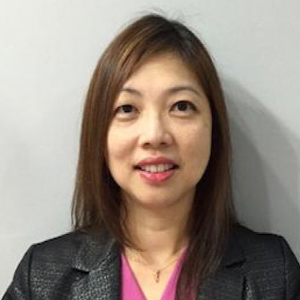 Glycocalyx Level in Patients Undergoing Pancreatectomy with Human Albumin 5% vs Gelofusine
The research is to determine association of glycocalyx by measuring level syndecan-1 and heparan sulfate with type colloid given human albumin 5% vs gelofusine in pancreatectomy.
A Multi-national Cohort Study on Impact of Intra-tumoral Genomic Heterogeneity & the Immune Micro-environment on the Clinical Trajectory of resected hepatocellular carcinoma
Hepatocellular carcinoma (HCC) is the 6th most common cancer in the cancer but 2nd most important cause of cancer death. Because of its highly heterogeneous nature, the current approach is to identify druggable targets that have not delivered efficacious systemic therapy in HCC is a main reason for the high case fatalities. This study aims to investigate the genomic heterogeneity immunological profile of surgically resected HCC, and relate them to subsequent clinical trajectory.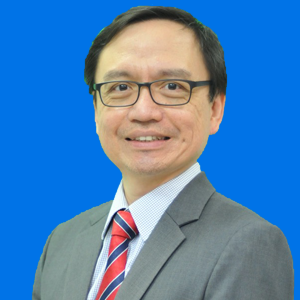 Prostate Cancer Biobanking
Prostate cancer is the 4th most common male cancer accounting for 5.7% of cancer cases among men in Malaysia with approximately 60% of prostate cancer being diagnosed at Stage III and IV. Therefore, it is essential to establish a prostate cancer biobanking cohort to support epidemiology, prevention and treatment of prostate cancer in Malaysia. The urology unit has started the prostate cancer biobanking since 2013, including blood, urine and associated clinical data from prostate cancer patients. We have been actively involved in national and international prostate cancer consortium studies to improve the management of prostate cancer.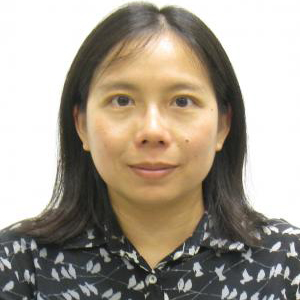 Unravelling the Secret behind the Links between Obesity, Sarcopaenia and Falls in Older Person
Developing and identifying the methods to define obesity to improve the detection of older adults who are obese by body composition. This study aims to identify methods of evaluating adiposity and sarcopenia in older adults. Also this study is to establish the mechanism by which obesity may be linked to sarcopenia and to determine the underlying factors that may influence the risk of falls in older people with excessive body fat.
UM Breast Lymphoma Project (Pink Lily): Biobanking, Registry Biomarkers for Multiracial population
The most common type of breast cancer that arises from epithelial elements are categorized as carcinomas with the most common type such as invasive carcinoma. The need of starting primary breast lymphoma tissue banking and registry is a novel move for this group of disease that is still not well studied in the East Region. This study aims to set biobanking of lymphoma tumour tissues and blood (plasma) under UM Biobank unit. Also, the study aims to investigate differentially expressed IncRNAs in incidence of breast lymphoma to enhance our understanding of the gene regulation mechanism of this disease based on the transcriptome data of PBL biopsy samples. Besides that, this study is to identify suitable IncRNAs as biomarkers for breast lymphoma for a more rapid diagnosis and delivery of therapy.
2018
| | | |
| --- | --- | --- |
| Proliferatim Studies Involving HIF signelling Pathway in Human Breast Cancer and Human Lung Cancer Cells | 2018-2020 | Dr. Chan Mun Chiang |
2017
2016
2015
2014
2013
2012
2011
Applied Biosystem 7500 Fast Real Time PCR
96-well format high speed thermal cycling, delivering quantitative real-time PCR results in less than 35 minutes.
5-color detection system for a variety of applications including gene expression analysis, SNP genotyping and plus/minus assays that utilize internal positive controls.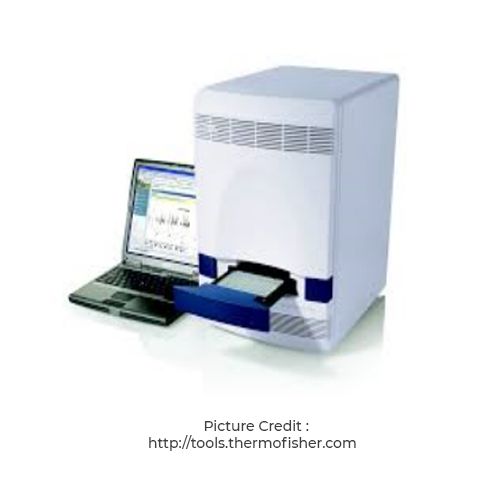 Applied Biosystem Veriti 96-well Thermal Cycler
Thermo Scientific Nicolet iS5 FT-IR Spectrometer
DAKO Autostainer Link 48
Mitogen Minicore Tissue Arrayer
Merck Muse® Cell Analyzer
Carl Zeiss Axio Scope A1 Microscope
EVOS FL Digital Inverted Fluorescence Microscope
ChemiDoc™ XRS+ System with Image Lab™ Software
Promega Maxwell 16 DNA/RNA Extraction Instrument
Semi-quantitative kidney stone analysis
Method: 
Fourier-transform infrared (FTIR) spectrum analysis for stone composition.
Useful for : 
Managing patients with recurrent kidney stone.
Available to all government and private hospitals nationwide.
Surgical Research Lab Team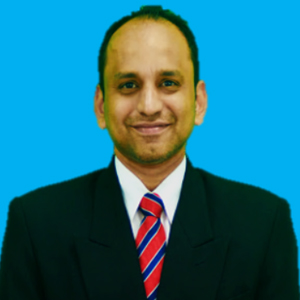 ASSOC. PROFESSOR
DR VAIRAVAN NARAYANAN​